Origin
Kalundborg, 1896
Located in North east zealand, Denmark, Kalundborg is a port city with a population of about 16.000 people. In this town, on December 17th 1896, Sigvard Johannes Jensen was born, and with him this story of Danish Beer.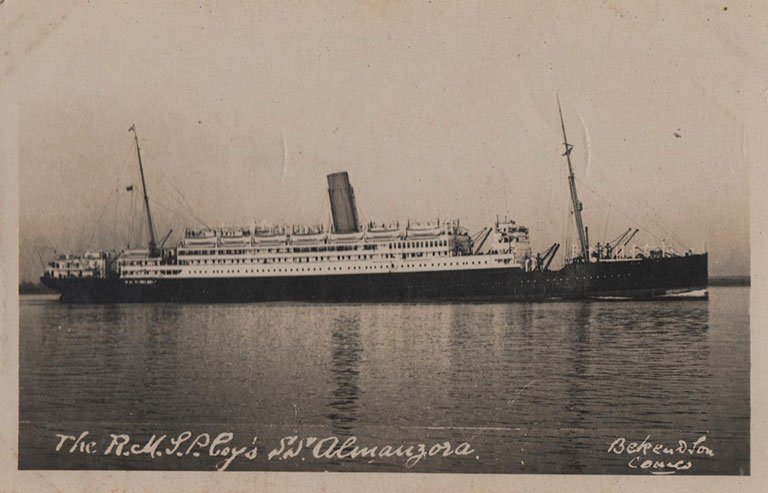 Sigvard's Secret
In his native Kalundborg, Sigvard was a carriage master. Withing his free time, at the back of his workshop, he kept a secret: a delicious craft beer, which he brewed following his own receipt and only shared with some close friends and family.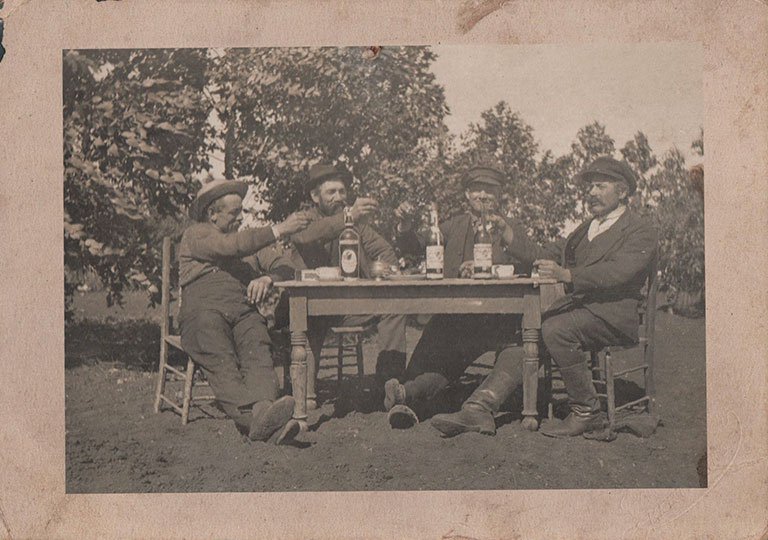 A bar in Necochea
Sigvard arrived in Argentina in 1919 and went to Necochea, in Buenos Aires Province. He was a farmer on a field of more than 600 hectares, but never stopped sharing his craft beer with friends and family.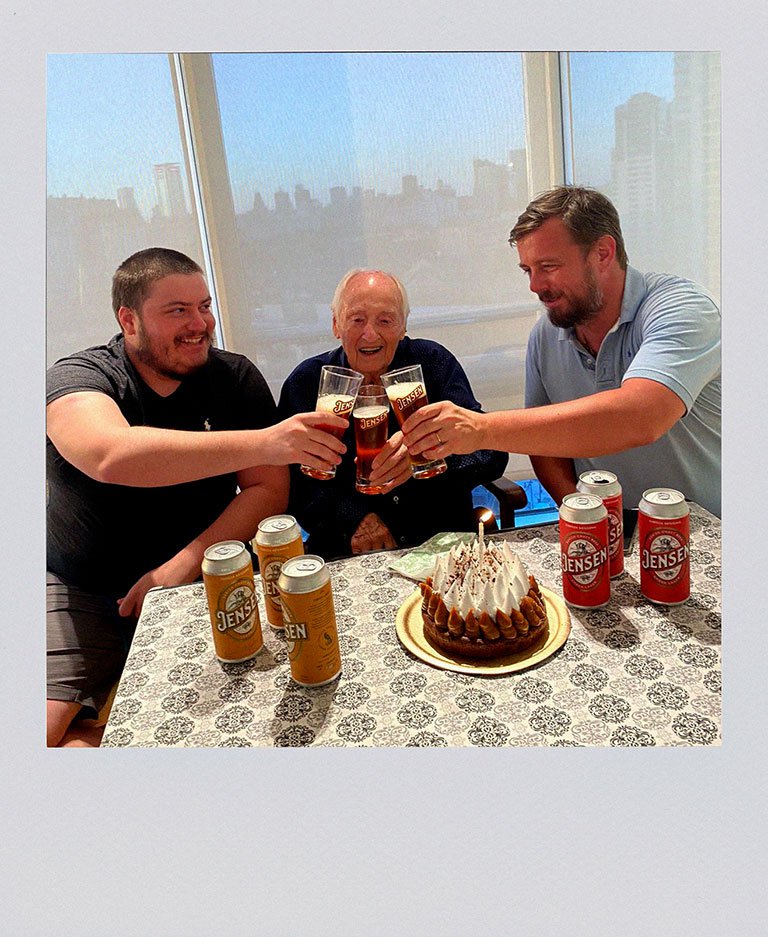 The new generation
Towards end of 2016, Sigvard's great grandson, Tomas, asked his father, Cristian, the secret receipt. Together, they began brewing the beer of their Danish predecessor. With the typical dedication of the Danish traditions, Jensen Beer reborns in Argentina, looking towards the whole world.
Elaboration
A millennial beer.
A passion without time.
Beer has more than 5000 years related to the Danish Culture.
Vikings enjoyed beer, and that tradition persists today with an estímate consumption of 80 liters per year per person.
It's a beer.
And also a legacy.
JENSEN BEER combines the seek of maximum quality with meticulous processes on the raw material selection and wide knowledge on cereals and malt.
Cristian Jensen, founder of Jensen Beer and Sigvard's grandson, travels through different breweries around the world trying different types of craft beer and takes care himself of the malt selection.
According to Danish culture.
According to the highest quality.
Brewing craft beer requires passion, care and focus on every detail of the process.
To name it after a family surname means a huge responsibility and an undeniable commitment to quality and everything Danish culture stands for.
Our energy.
Our malts.
Jensen Beer is a Danish craft beer produced in Argentina. Its malt bears the unmistakable quality seal of Viking Malt, the malt's world leader. In 2016, Viking Malt bought Danish Malting Group, which belongs to the Carlsberg Group, the world's most recognized Danish beer brand.
Therefore, we can assure Jensen Beer is made up of the best of Denmark, in every way: tradition, dedication and quality, in a beer with malts appreciated by the whole world.
No pasteurization.
All authentic.
To preserve scent and taste of our products, we avoid pasteurizing them. This allows them to be kept cold and always ready to drink.
Our beers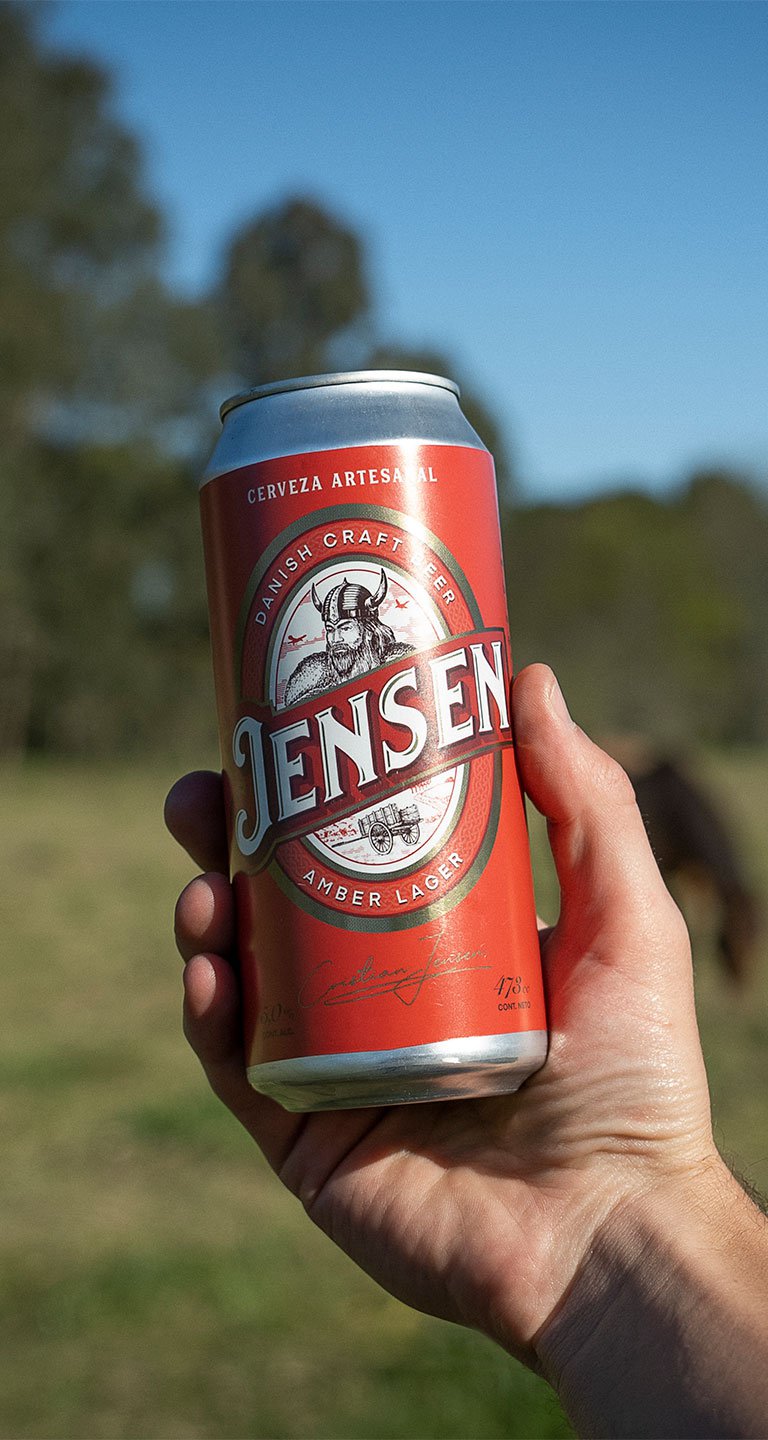 Jensen Amber Lager
Amber beer, good foam formation, biscuit and bread flavour and a slight sweet roasted taste at the end. Low bitter in mouth, brewed with special malts that invites you to drink it at every moment of the day.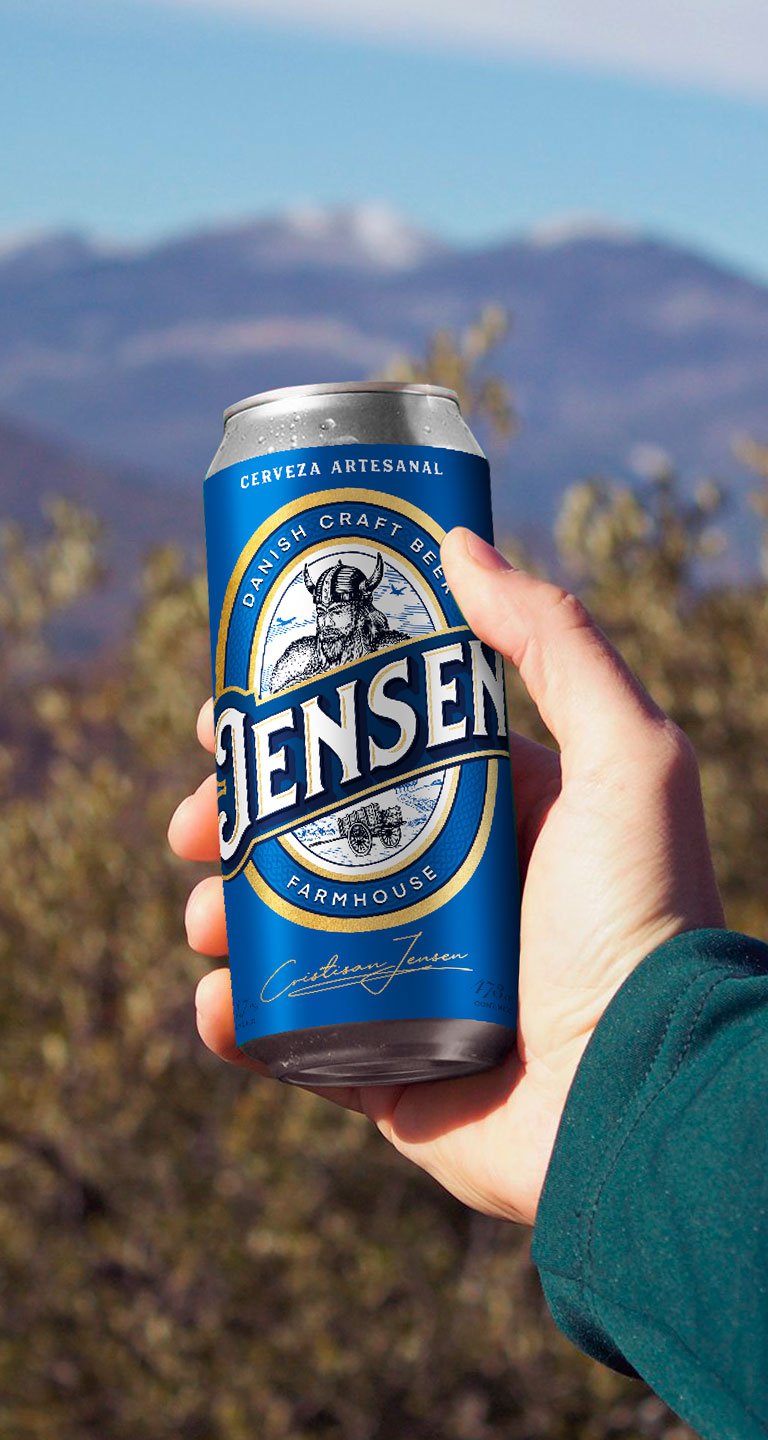 Jensen Farmhouse
This beer, of the Ale type, is made with Viking malt, one of the most recognized in the world, comes directly from Europe to Argentina to compose a unique product, with high fermentation, exquisite flavor and a slightly darker tone.
Coming soon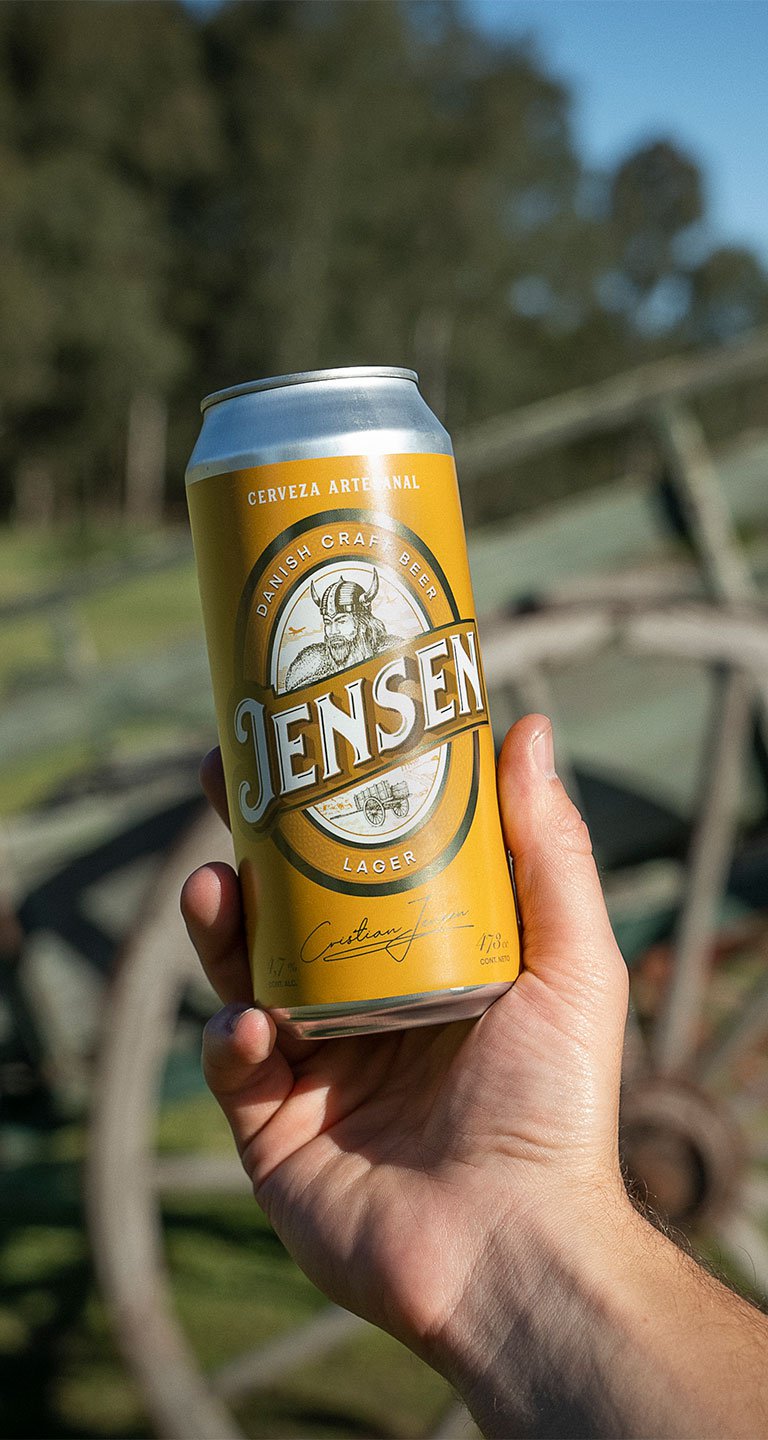 Jensen Lager
One of the most popular beers of the world, with clear flavour due to its low fermentation. Light beer , good foam, with sweet flavor, frutal tones and delicated bitter balance, brewed on low temperatures that goes from 0 till 4 C. With its characteristic color, just one zip of Jensen Lager will immediately get you to say "Skål!", which means "cheers!" in Danish.
Contact
Leave us a message!